Partnership
"EXCELLENCE DESERVES EXCELLENCE"
When it comes to propulsion, materials and components, Lomac has always sided with excellence. That's why for the engines, reinforcements and onboard electronics, Lomac has established and consolidated collaborations and partnerships with leading brands that increase the value, performance and reliability of its RIBs.
Consolidated partnerships that do not only mean "supply and installation", but which over time have been transformed into shared research and development, common project development and the search for increasingly integrated and specific solutions. This, once again, translates into an unparalled "added value" of the Lomac RIBs compared to the competition, higher resale value, reliability and safety, which have always been the strengths of the Lomac brand.
Consequently, maintenance is also reduced: the quality level of the components in fact makes it possible to drastically reduce the frequency of operations and management costs.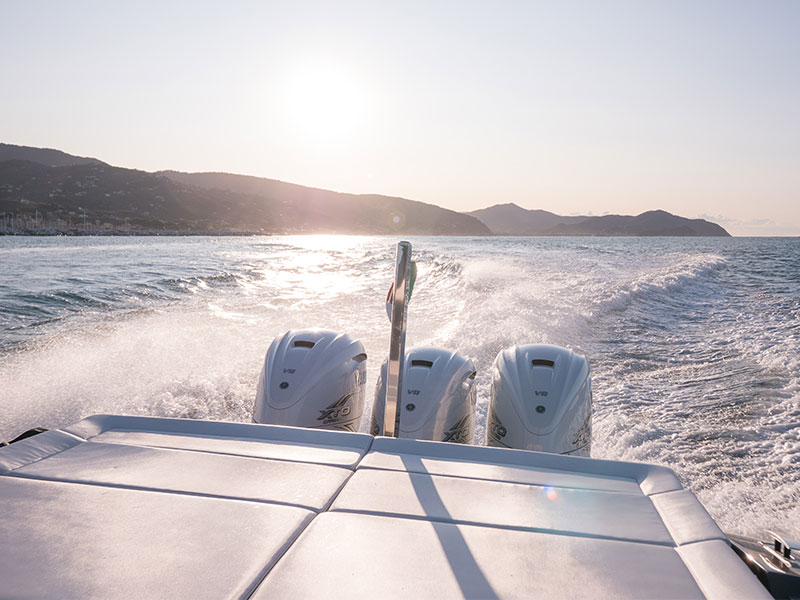 THE LOMAC STYLE, EVEN ON THE ROAD
Lomac is much more than owning a high-end rib! We don't limit ourselves to boating and the sea, but we like to collaborate with brands that share our values of quality, exclusivity, performance and passion. In this spirit, in 2021 we entered into an exclusive partnership with Magni & Carnevale Motors, a leading company in the distribution of luxury cars and supercars located on the outskirts of Milan with over 40 years of activity. We are planning events where excellence meets made in Italy to give unique and exclusive experiences to our customers, at sea and on the road. Stay tuned!